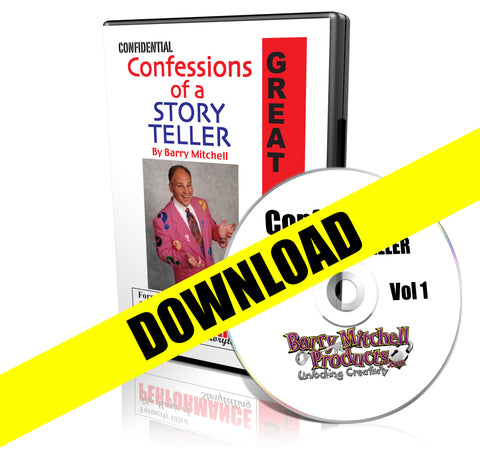 Confessions of a Story Teller Vol. 1 DOWNLOAD
Live Lecture DVD DOWNLOAD. This video is over 4 GB.  Only Download Available.
Confessions of a Storyteller Volume 1: The art of taking a good story and making it great with elements of drama and creativity. Throughout history the three greatest forms of communication have been telegraph, telephone, and tell-a-story. Storytelling is one of the greatest forms of educational communication available. The most powerful words in our language are: "Let me tell you a story". Learn how Barry takes a good story and makes it great within this live lecture presented at Circus Magic 2003 in Williamsburg, Virginia. You can become a better storyteller and communicator with this DVD Download lecture.
---
We Also Recommend